As the SLD-MV.com website starts up, I'm also happy to announce real-world opportunities to touch, feel, and purchase Saundra LaBell Designs one-of-a-kind products. ALL of my hand-sewn, children's aprons have been taken out of the online store and are now available, for a limited time, at Sideline; located at 49 Main Street in Vineyard Haven!   
Aprons are available in small, medium, and large for kids 2 to 12! Some are single-sided, others double-sided! All incredibly cute and adorned with Vineyard flare. So, while the aprons wont make cooking with little kids any easier, they will make it even cuter!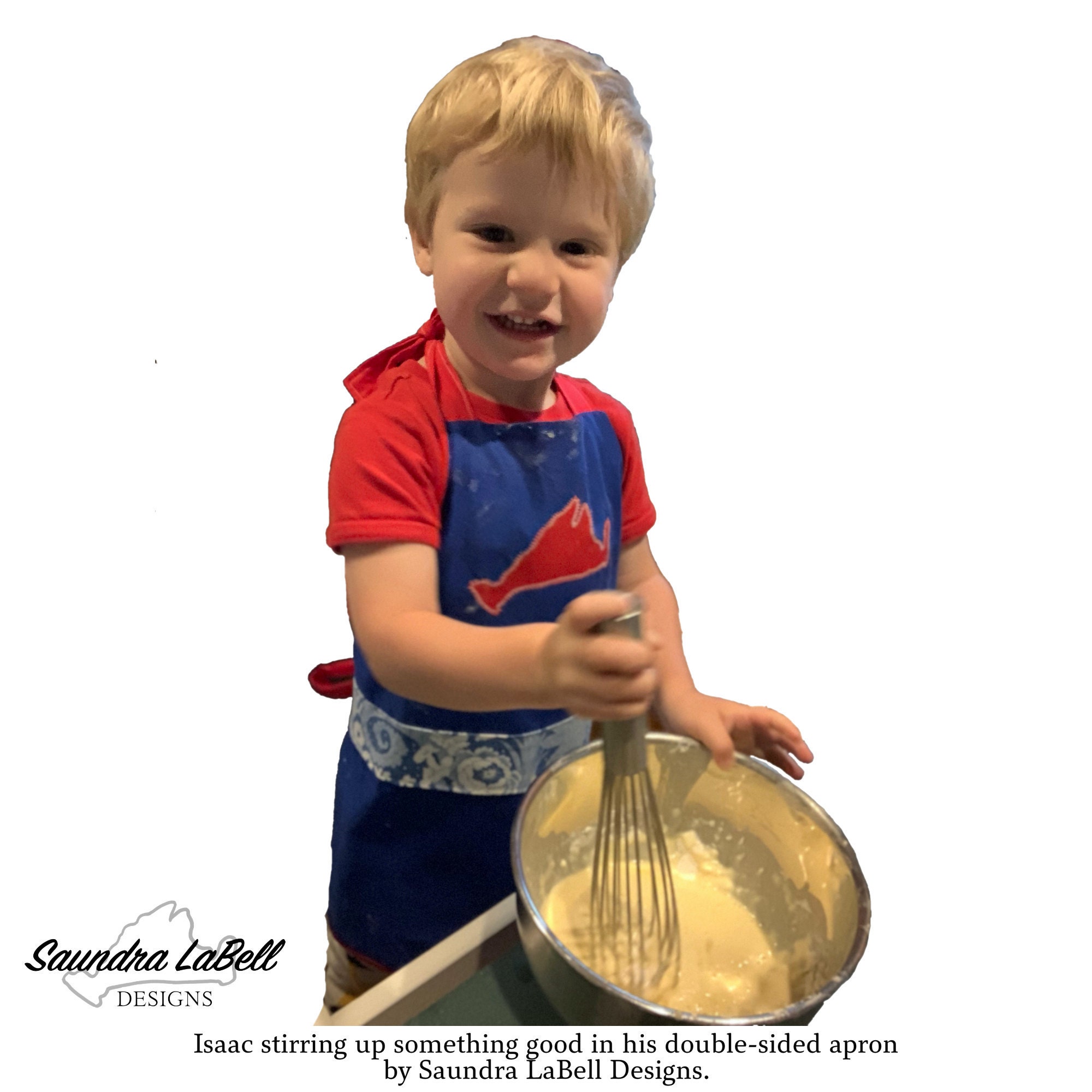 Look at this guy! Are my children in any cute pictures wearing the aprons I made them? OF COURSE NOT! Thanks, girls. Maybe I'll show this to my kids and they'll get jealous enough to pose for a nice picture. Probably not. At least my customers have some of the cutest kids around! Thanks Lauren for the pics of your adorable little chef in the making!  
Stop by Sideline to check out kids' aprons in the B-B-Q section of my favorite athletic apparel brand on Martha's Vineyard! While you're in there say hi to entrepreneur, business mentor, and all around wonder woman, India!   (And yes, this is an ad for my handmade children's aprons, but also get yourself one of Sideline's extra-wide, buttery-soft headbands. They're my favorite!) 
XO from MV,
-Saundra