I use a lot of block prints in my designs. From holiday ornaments, to baby onesies, to cloth napkins and more! It can be a difficult process, but the results are worth it in terms of an item's longevity and environmental impact. Read on to find out about the process and benefits of block printed designs.   
The Process 
This is a print you can only get here! That's because Saundra LaBell Designs hand carves original designs into linoleum to create a one-of-a-kind negative (backwards image) of the intended image.  
A brayer is used to roll permanent, water-based ink onto the negative. The negative is then transferred through pressure into place. The item is put aside to dry and the negative is re-inked to start the process over for the next item. 
The Look 
The amount of pressure determines the boldness of each image and means even prints among the group of items are never exactly alike. They're all one-of-a-kind! Some items are given a deeper color image, while others are given more of a vintage or "distressed" look.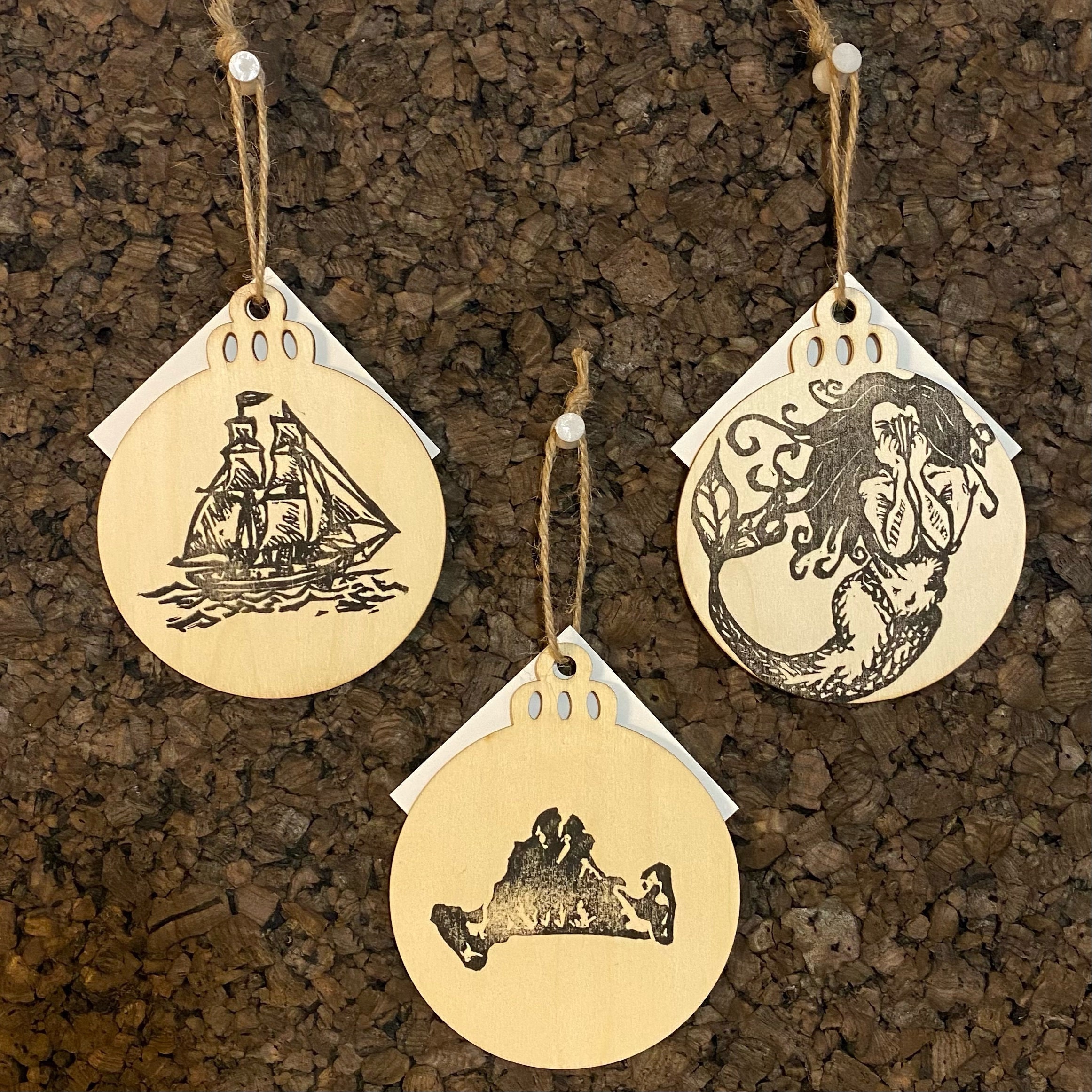 A greater level of distress in a print does not mean it won't last as long. All prints are allowed to set for at least 24 hours. Prints on fabric are then heat-cured at a very high temperature. This insures the ink is more fully integrated into the actual fabric of the item and will hold up through use and wash.   
The Benefits    
Saundra LaBell Designs uses water-based ink that is better for people and the environment than plastic/vinyl. Using a permanent water based ink means none of the flaking or pealing that can sometimes happen with vinyl transfers.