People ask if my walls are covered in my artwork. The answer is yes, but for the most part it's not the stuff you'll see for sale on my website. Here are a few paintings and drawings I've made for my own home. Some of them are complete originals, others are inspired by other artists' work (see citations at end), but they're all handmade by me. 
  When the pandemic first shut everything down, my husband and I took on the project of redecorating our downstairs bathroom. We painted the walls, the cabinets, the floor in some spots (accidentally). We installed this great shelf and then needed to fill it. I used some ornate, thrift-store frames I'd been holding on to for some simple line drawings. You'll even find a print on this shelf of the only drawing I also sell.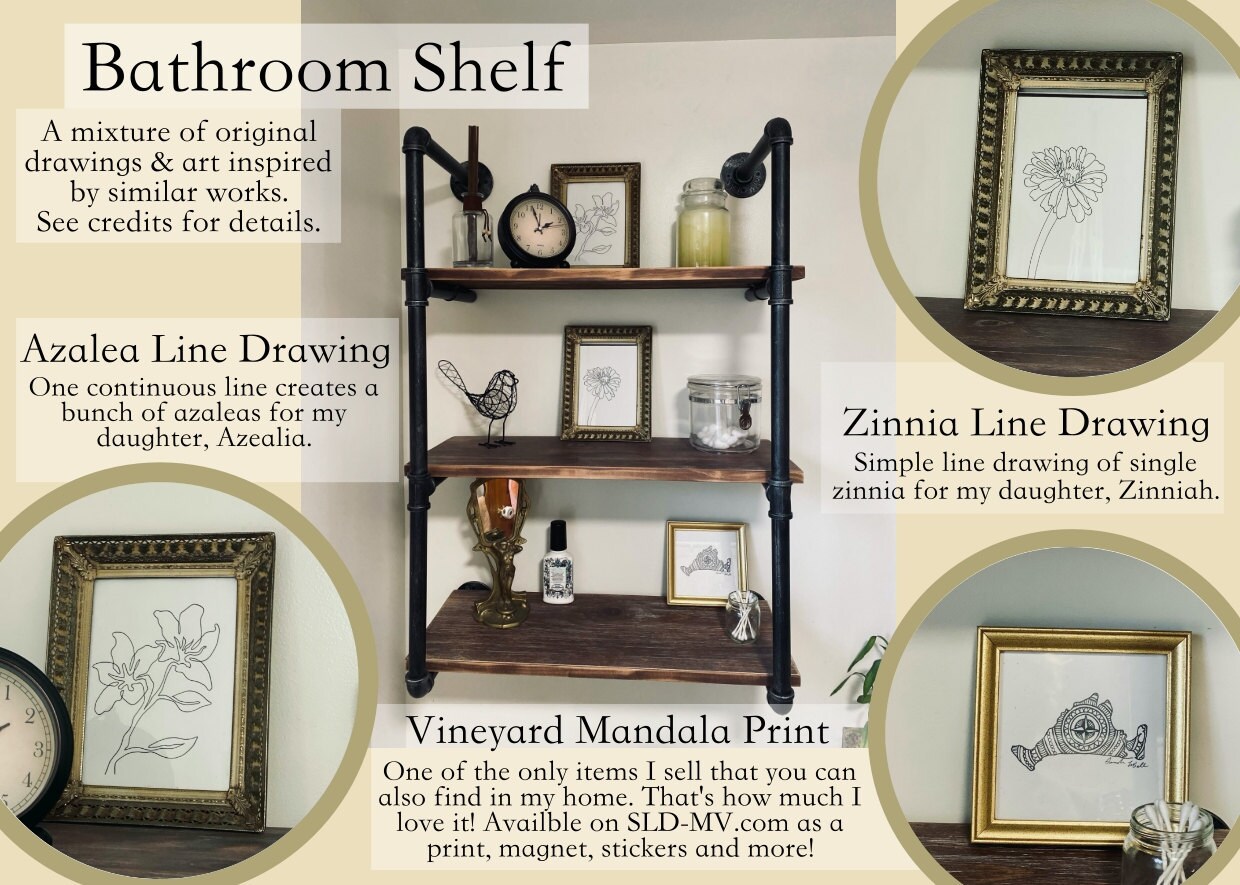 You know the Progressive Insurance commercials where every camera angel reveals a progressively whiter scene? That's how I describe the antique insulator situation at my house. Every time I turn around, there are more! What is an insulator? It's basically what goes between a live electrical wire and the wooden pole that holds the wires in the air. The new ones are all synthetic, but before that they were ceramic. And before that, glass. Am I an insulator historian? No, but I'm married to one. Electrical lineman by trade, insulator collector by hobby.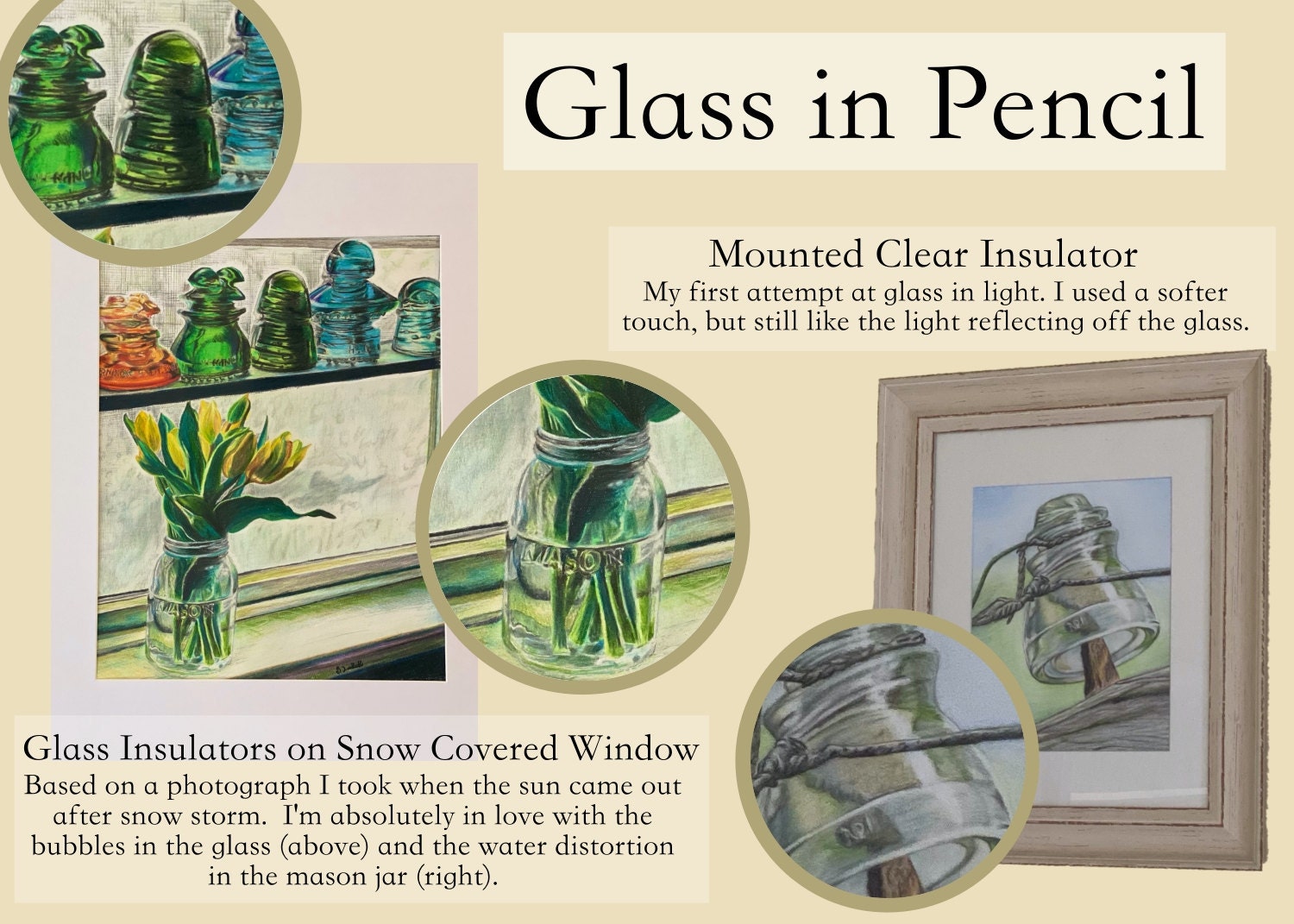 There's a lot more art in my bedroom, but this is the only angle that doesn't require folding and putting away laundry. Black, white, and variations of cream cover the walls with tiny, but mighty, bursts of color. Here you'll see four different mediums I've dabbled in. Black and white photography including a photo of my girls in the wooden playhouse behind West Tisbury Library, and one of my hunky, shirtless husband who's permission I did not get to post this image online (we'll deal with that later). Next come a drypoint etching, hand-painted silhouettes, and an ink drawing which are all described in the photo below.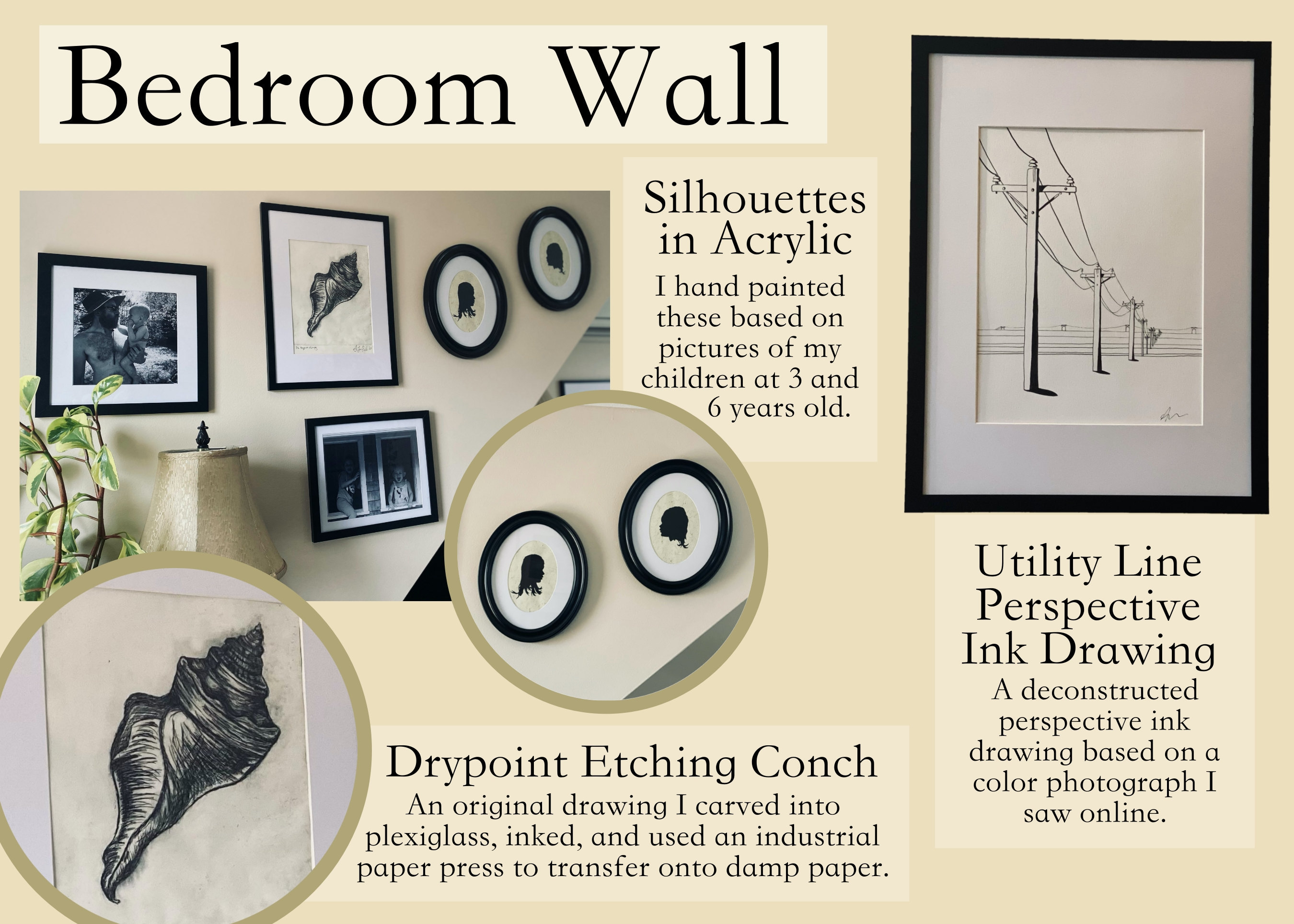 Maybe I'll shift the mess in my house to the other side of each room and do a part two at some point. I'd also love to highlight some of my favorite pieces by other artists I have on my walls so check back for that. Thanks for coming on a tour of some of the art I make for my own home!    
Works by other artists I've used as inspiration:   
Azalea Line Drawing inspiration 
Zinnia Line Drawing inspiration